Suntek Reaction Paint Protection Film
Scientifically Formulated Paint Protection.
Innovative, low surface energy top coat increases stain resistance and product longevity by limiting water and dirt accumulation on the film's surface.
Paint Protection Film
(also known as 'clear bra') is the most effective way to protect your vehicle from rock chips, light scratches and staining. It is a thin, optically clear urethane film designed to protect the exterior factory finish. It's most commonly applied to the front bumper, hood, rocker panels & fenders as these impact areas take the most abuse.
Mr. Sparkle Detailing is proud to offer SunTek PPF Reaction film. Its healing top coat has the ability to repair minor scratches and adds a lasting layer of durable protection. This product carries a 10 year warranty against, yellowing, cracking, peeling, staining, and hazing.
Features and benefits include:
Helps protect against damage caused by rocks, salt, insects, and other road debris
Self-healing film uses the heat of the sun and your engine to repair itself
Offers outstanding durability and optical clarity
Available in high-gloss and matte finish
Backed by a manufacturer's twelve-year limited warranty*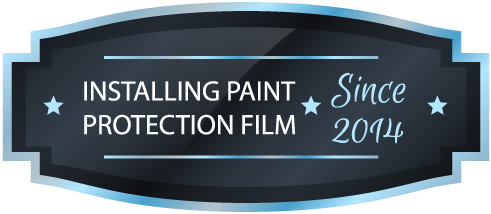 One distinction between this film and both XPEL Ultimate and 3M Scotchgard is that the top clear coat has hydrophobic properties, which means it repels water like a good wax or coating. The benefit of having a hydrophobic film is that it makes the vehicle easier to clean and mud or grime has a more difficult time bonding with the vehicle's surface.
Installation & Prep:
All kits are cut in-house along with a professional grade plotter. In many instances, edges can be wrapped for a more seamless look. All installs are done inside the shop which allows for a controlled environment out of the elements. This reduces the chance of contamination beneath the film (dust, pollen, etc).
Paint correction is highly recommended prior to installation as any defects (swirls, scratches, water spots) will remain beneath the film. The additional cost of correction work is based on the vehicle size, condition and expectations.
At a minimum all vehicles getting film installed are first washed and decontaminated with a clay bar. This will remove any bug splatter, road tar or brake dust that soap & water alone will not remove.
Installation and prep takes several hours depending on the amount of desired coverage. It's recommended the vehicle remain at the shop overnight after installation to allow an opportunity for the adhesive to dry.
The most effective way to protect your vehicle from rock chips, light scratches, love bug splatter and staining!